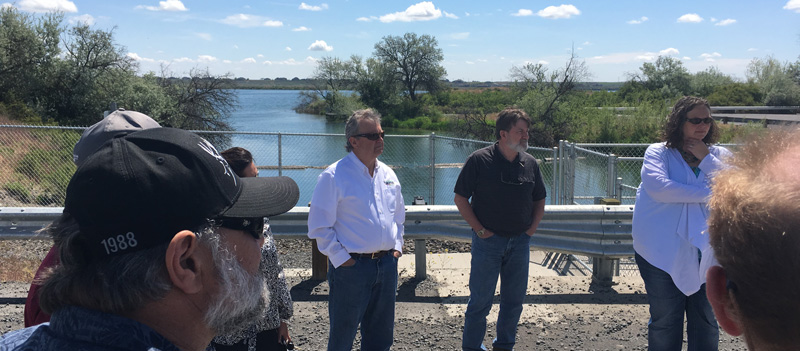 Grant and Adams County: On Thursday, May 18, 2017, WSACs' Columbia River Caucus toured Columbia River water storage and conservation projects in Grant County and Adams County. Members of the caucus include all the commissioners in the Columbia Basin, above the Bonneville Dam in Skamania County.
The tour was coordinated by WSACs' Program Consultant Neil Aaland. Office of Columbia River staff Tom Tebb and Melissa Downes also joined the group to help any questions. About 10 commissioners were present. The Office of the Columbia River has been asking the question, are we water resilient? 
The Office of the Columbia River has been working on building water resiliency in Eastern Washington because it is an area that is vulnerable to the changes in climate and drought. Through innovative programs, they have been working on creating more water for vineyards, crops and increasing water security for towns in Eastern Washington. Extra water in the Columbia River also improves streamflows that are important to estuaries. You can learn more about the projects along the Columbia River here.
Stops along the tour included the Moses Lake Fire Hall, Trout Lodge Fish Hatchery, the Moses Lake Dam, Othello City Hall, Kennewick ASR site, Barker Ranch and the Kennewick Irrigation District.
Caucus Members were looking at projects being implemented as part of the Columbia River Water Supply Development Program. Some of those projects include:
The city of Othello is working on water supply alternatives to failing ground water wells.

The Columbia Basin Irrigation District will deliver new surface/canal water to over 7700 acres in Adams County that are now on deep Odessa Aquifer Wells in 2018.

Only $12 million of the initial $200 million of Columbia River Water Supply Development Program's initial appropriation in 2006 is available.
There are more projects that need to be funded as our communities along the Columbia River grow. The work supports a $1.5 billion dollar agriculture industry, wildlife and overall health of the region.
Pictures from the tour can be seen in the slideshow below.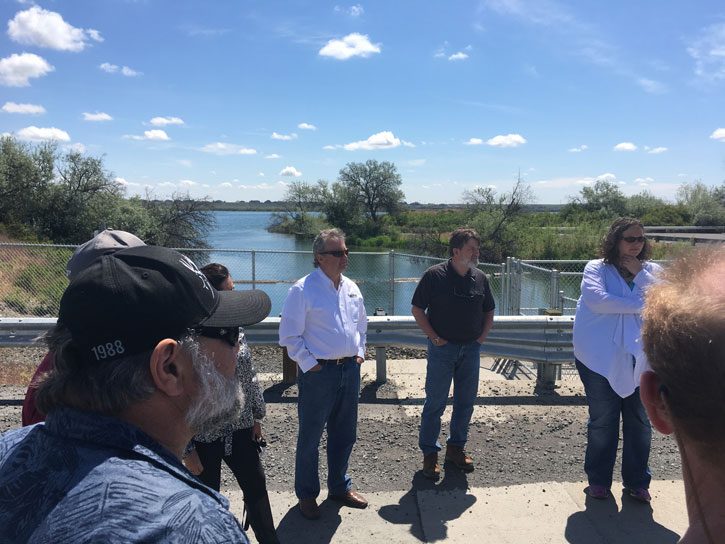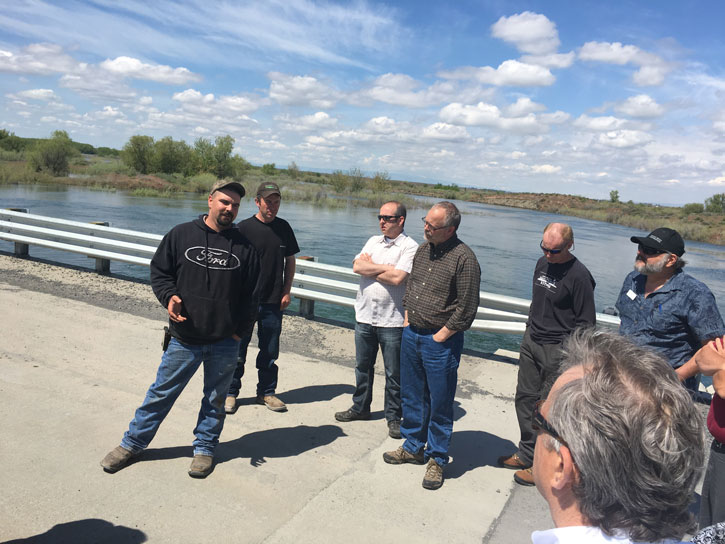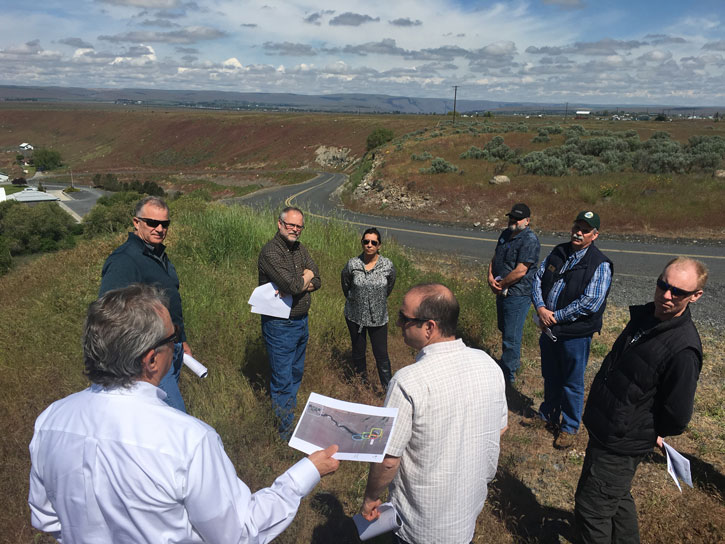 Pictured: Yakima County Commissioner Mike Leita; Asotin County Commissioner Jim Jeffords; Kittitas County Commissioner Paul Jewell; Okanogan County Commissioner Chris Branch; Yakima County Commissioner Leita; Adams County Commissioner John Marshall; WSAC Program Consultant Neil Aaland; Representatives of WDFW, Office of Columbia County, and Senator Murray's office.