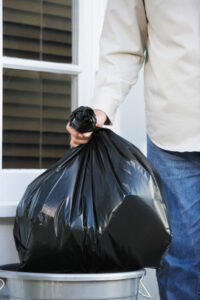 Senate cuts funding for solid waste
The Senate capital budget only provides $10 million dollars for Coordinated Prevention Grants (CPG).  This funding has historically been at a little over $28 million for several years and funds household hazardous waste collection.  The funding is distributed on a formula set by a base amount then added to by population numbers.  When funding was cut to $15 million dollars in the 2015-2017 budget, the largest programs took a smaller share so that programs in the smallest jurisdictions could continue to function.
The Governor's budget funded CPG at only $10 million and we are waiting to see what level the House funds CPG. With a funding level of only $10 million dollars, the smaller jurisdictions will likely not have enough to fund their programs at all.