Find out how you can benefit from U.S. Communities and the purchasing power of public agencies nationwide!
WSAC is pleased to partner with U.S. Communities and the Association of Washington Cities (AWC) to host two informative three-hour summits for Washington's cities, towns, counties, and other public-sector entities to learn more about the government purchasing cooperative and how it can help reduce the costs of goods and services. 
You are invited to join a hosted summit taking place this spring and summer throughout the state. Lunch is included! Please share this invitation with others responsible for purchasing in your jurisdiction.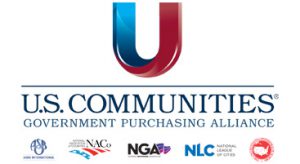 ABOUT THE SUMMITS
U.S. Communities Government Purchasing Alliance is a government purchasing cooperative that reduces the cost of goods and services by aggregating the purchasing power of public agencies nationwide. By combining the potential cooperative purchasing power of up to 90,000 public agencies throughout the nation, you are able to access the best overall supplier government pricing. 
U.S. Communities is completely free to use. Participants have access to a broad line of competitively solicited contracts with best in class national suppliers. 
Learn how easy it is to participate – no user costs or fees! 

Understand how U.S. Communities is able to deliver the best overall supplier government pricing. 

Explore the thousands of brands in a wide variety of categories, services, and solutions included in the cooperative. 

Hear how U.S. Communities uses an advisory board of public procurement professionals who provide leadership, direction and ensure adherence to high standards. 
REGISTRATION IS FREE! But you still need to register.
May 23 | Tukwila – Register now!
June 26 | Yakima – Registration opening soon 
Summits are 3 hours and include lunch.
WHO SHOULD ATTEND?  
These summits are for anyone with a role in purchasing or procuring goods, services or solutions for your jurisdiction. Regardless of purchasing volumes or items, the summits can help you identify how to get the most from your purchasing dollars.