This year, we had one of the largest contingents of county officials from the state of Washington to attend a National Association of Counties' (NACo) Legislative Conference. WSAC members joined nearly 2,000 other county leaders in Washington, D.C. on March 2-6, 2019.
[boc_spacing height="15px"]
Numerous sessions and presentations focused on important topics that link federal funding and policy with County operations including:
Disaster recovery
Opioid and substance abuse epidemic
Broadband accessibility
Revitalizing American infrastructure
Cannabis
Early childhood investments
Workforce and economic development
Transportation and infrastructure
Public health and safety
Mental health and jails
Cybersecurity and technology
[boc_spacing height="15px"]
All told, there were more than two dozen policy workshops featuring county officials and other leaders in the public, private and nonprofit sectors. NACo President Greg Cox put it best when he said, "Decisions made by the White House, Congress and federal courts have significant impacts on our (county leaders) ability to lead our communities and pursue a better future.
[boc_spacing height="15px"]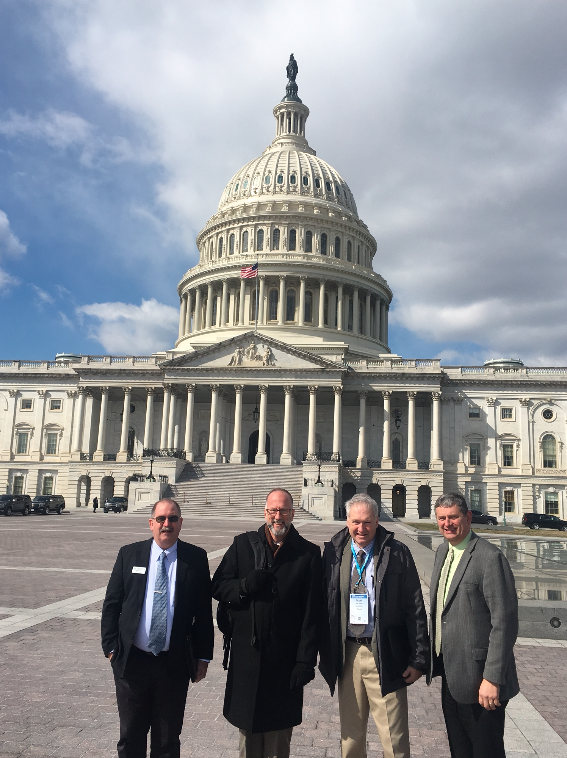 [boc_spacing height="25px"]
Congressional Meetings
WSAC President Scott Hutsell, WSAC 1st Vice President Rob Gelder and other WSAC and county elected officials met with members and staff of Washington State's Congressional Delegation to review WSAC Federal Priorities and other issues important to Washington's 39 Counties.
[boc_spacing height="15px"]
Topics Covered Included:
Promoting county infrastructure priorities in a comprehensive infrastructure package
Supporting the Payments in Lieu of Taxes (PILT) and Secure Rural Schools (SRS) programs, which honor federal commitments to public lands and timber counties
Promoting mental health, substance use disorders treatment, and criminal justice reform, and eliminate opioid dependence, overdose and fatalities
Boosting broadband deployment and accessibility while preserving local zoning authority.
Reduce the Threat of Catastrophic Wildfire
Columbia River Treaty
Fish Passage Barrier Removal – Salmon Recovery
[boc_spacing height="15px"]
[boc_spacing height="25px"]
Press Conference: PILT and Secure Rural Schools
Klickitat County Commissioner David Sauter (and former WSAC President) was spotlighted to introduce Representative Derek Kilmer and Representative Cathy McMorris Rogers during a rally and press conference with a bipartisan group of congressional leaders to underscore support for two key public lands programs: Secure Rural Schools and Payments in Lieu of Taxes. Watch the press conference here:  https://www.naco.org/resources/video/press-conference-pilt-and-rural-schools
[boc_spacing height="15px"]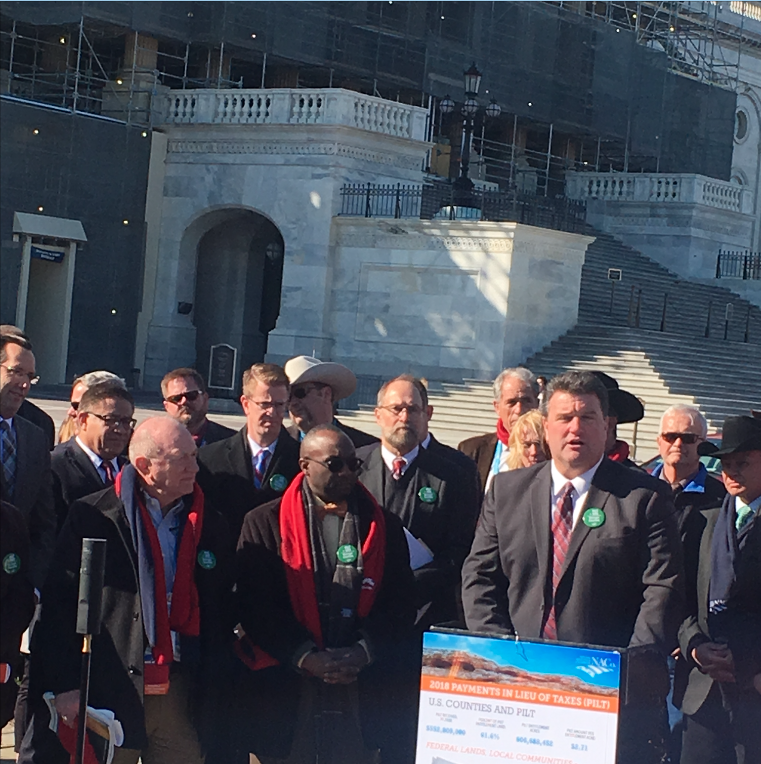 [boc_spacing height="15px"]
TestIT
During the conference, NACo launched the "TestIT" app that leverages a broadband sampling tool designed to aggregate broadband speeds across the country from app users. With the press of a single button, users are able to test their broadband speed from anywhere and compare their internet speeds to the national average and minimum standards established by the Federal Communications System. WSAC members are encouraged to download the mobile app now to help identify areas with low or no connectivity. This will help ensure adequate funding for broadband infrastructure is provided across the country. Accurate connectivity data is the foundation for investments in broadband infrastructure. Unfortunately, connectivity data provided to the Federal Communications Commission is often inaccurate and inflated – leaving many rural communities overlooked and disconnected.
[boc_spacing height="15px"]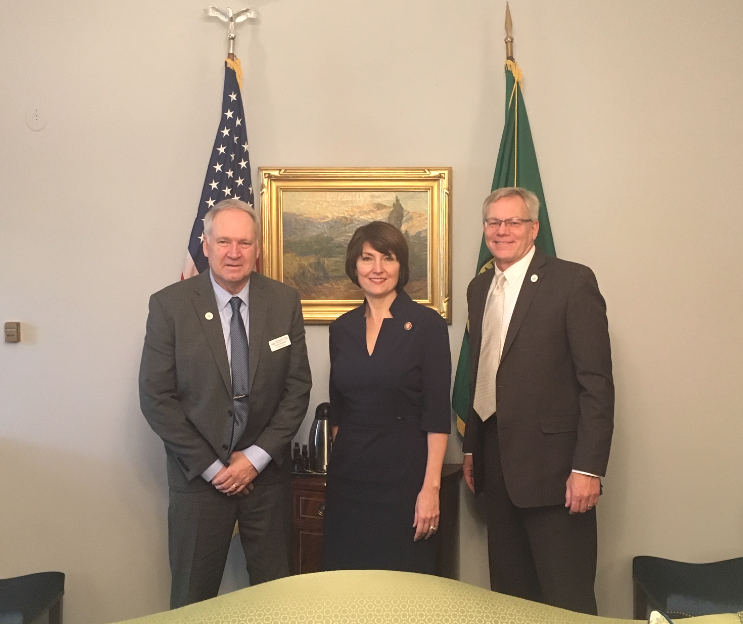 [boc_spacing height="15px"]
NACo Steering Committees
Our Washington State county elected and appointed officials also participated in a myriad of NACo Steering Committees, task forces, caucuses, and workgroups during the NACo Conference. For more information on participating in a NACo Steering Committee or attending an upcoming NACo Conference, please visit https://www.naco.org/
[boc_spacing height="15px"]