Guest Post by: Bobby Jackson
Executive Director, Washington Counties Insurance Fund (WCIF)
---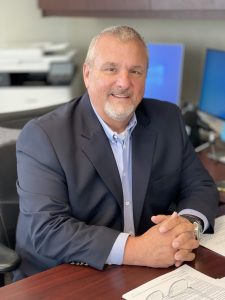 As a former county commissioner, I respect the challenges that our counties face in providing benefits for their employees. Budgets are limited across the board, and there are times when the desire to meet those needs is greater than the ability to do so. Costs continue to rise with hospital care, physician care, prescription drugs, and now, inflation. Making the decisions to provide those benefits is more difficult when considering how to get it done, especially when budgets are stretched further each year.
I've always believed that people must be our number one priority, no matter what private or public business we are involved in.
One of the reasons I wanted to be a commissioner was to work with people right where they were, helping them to navigate through the maze of governmental processes that can be overwhelming at times. Because I enjoy working with the public, it is an incredible privilege and joy to now be a part of WCIF, an organization that puts people first. That is the real value in life, the relationships we have and cultivate. Simple conversations over real-life issues are many times the best way to help solve those issues – especially when you are the one attempting to figure out how you can best support your team with the kinds of benefits they need to make their lives better.
WCIF was founded by WSAC in 1958. We have a proud heritage of providing fully insured plans for counties, local government entities, and publicly funded organizations with medical, dental, vision, life, and disability options, as well as an employee assistance program and more. Today, our mission is to continue to provide premier insurance benefits to our members through outstanding customer service while cultivating long-lasting relationships, along with our vision to support, serve, and nurture the well-being of communities throughout the state of Washington. Now more than ever, it is our goal to help groups navigate the challenges of our current health care system with plans that are appropriate and will fit the needs of your organization. That's how we've done it for 64 years at WCIF…that's how we will continue to do it in the future.
If you were to ask what motivates me in my professional life, it's simple…be a difference maker. I get the opportunity to work with amazing people across this state and to know that we can make that difference just by doing business the right way and placing the need of others above our own; that's what matters. To work with a great team of people that share that idea matters too. We believe that we have a bright future and that our best days are ahead of us at WCIF if we can make a difference for everyone we work with. I look forward to meeting you in the future…until then, have a great weekend!