As the season changes, so too do many county elected officials – WSAC had the opportunity to interview outgoing members where they shared lessons learned, reflected on the friendships made, and provided inspiring words for future leaders to serve in a greater capacity.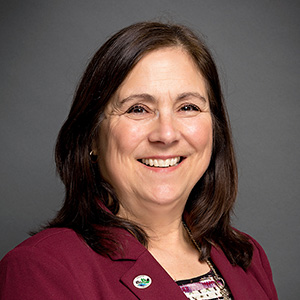 Helen Price Johnson served as Island County Commissioner for 12 years. She made history in 2008 by becoming the first woman elected to the Board of Island County Commissioners and has served as President of WSAC and member of the WSAC Legislative Steering Committee. Price Johnson has also served on the County Road Administration Board (CRAB), Puget Sound Partnership's Ecosystem Coordination Board, and several committees with the National Association of Counties (NACo). Price Johnson chose to get involved and serve to help prioritize the protection of Island County's natural resources and quality of life.
When she was elected, her county was facing severe budget cuts, requiring her to quickly find a way to preserve essential services while balancing the budget. She was eager to get involved with WSAC and learn from those facing similar situations in other counties. Commissioner Price Johnson knew she could not talk to her seatmates outside of regular business meetings due to the Open Public Meetings Act (OPMA). Utilizing WSAC connections allowed her a forum to talk with other elected officials to share information and resources. In Price Johnson's words: "I was not aware of the breadth of the work it took to be a county commissioner. You really are an advocate for your county. WSAC serves a vital role in helping articulate the messaging around why counties are so important, but it's so invisible to most people outside of county government."
Reflecting on her time as a commissioner, she says, "it is important to be a good listener and build respectful relationships with other members so that when tough discussions take place, they can be most productive." She works together on committees with both democrats and republicans to develop positive outcomes for their communities despite political differences. She says, "it's been encouraging to find compromise on the local level, even during times when there is major discord on the federal level."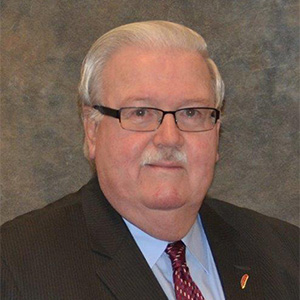 Commissioner Ken Dahlstedt has served in Skagit County for 20 years over five terms, the only one in the state with that rare honor. He has served on the WSAC Board of Directors and Legislative Steering Committee, NACo's Board of Directors and Rural Action Caucus, the United Way Board, the Community Action Board and has been heavily involved in several community groups. He is looking forward to Skagit County beginning construction on the first fully electric-powered vehicle ferry in the nation next year.
His goal has always been working for Skagit County residents and notes that "if the citizens are healthy and well, it radiates across the county." When he was first elected to office, he felt "The whole world was politically different. We had a spirit of competition, but there was a lot of willingness to support each other." He notes that "there is more cooperation than we see in the news, but at the end of the day, it is harder to get things done."
To be effective in a more challenging political climate, Dahlstedt recommends commissioners focus on developing their communication skills and suggests that having a sense of humor can help build bridges. In his words, it is helpful to "be bilingual – speak both democrat and republican because, if you can't speak in someone's language, you won't be able to come together."
In contentious situations, he advises, "It's not about you. Be a good listener and think through 2-3 things they've said that you can relate to before responding and show your willingness to help or act." Dahlstedt suggests it's helpful to avoid taking an adversarial role and be seen as a mediator; otherwise, you become part of the problem. If multiple parties are involved, bringing everyone to the table allows them to "openly discuss the conflict and share evidence, so there is no room for dishonesty or miscommunication."
He would encourage all elected officials to become involved in WSAC and NACo and participate in boards and commissions. "If you have any kind of gifts such as public speaking or you're good at working with people, you need to get involved," he says. Commissioner Dahlstedt believes those experiences personally helped him learn and be more successful in his role. "If anyone is keeping up with new things [such as cyber security], it's the big counties with larger budgets. We can learn from them, see what has worked well in other places, and apply it at home."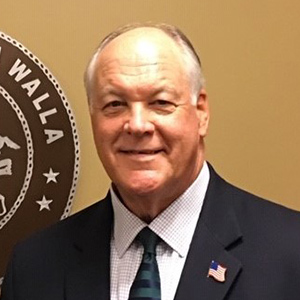 Commissioner Jim Johnson was appointed in 2012 to complete the term of a Walla Walla County Commissioner who retired early. Commissioner Johnson has been an active board member of several statewide organizations, including the WSAC Board of Directors and Legislative Steering Committee, the Washington Counties Insurance Fund (WCIF), and the Washington Traffic Safety Commission.
Johnson became involved in the Legislative Steering Committee upon request after a seatmate who had served did not run for re-election. "You've got to get involved if you want to open up your world a bit," he says. He found working together on common goals with other counties refreshing. He noted that even after collaborating all day on legislative proposals, he'd "have to figure out if they were a democrat or a republican because it was so apolitical and respectful." And that "so many good ideas come out of serving on boards and commissions that you can take home and make things better for your county."
Johnson counts serving as a County Commissioner as one of the most rewarding and interesting experiences of his life. He would advise newly elected officials facing a steep learning curve "to listen more, including to your constituents, because that's who you're there to serve. As public servants, we need to listen, be patient, keep frustration levels down, and not get excited easily. Don't let your ego get in the way of doing your job." He also highlights the importance of teamwork, saying, "I like to surround myself with smart people, and people who are smarter than me so that I can learn."
Looking back, Johnson felt that setting aside political ideologies and nurturing collaborative relationships has been key to his successes: "It has helped me to find real solutions to everyday problems in my community. Sometimes you can't, but if you can help move things along, that's rewarding. I have learned that collaboration is important and compromise is not a dirty word because, if you don't, you won't get anywhere."
BOARDS & COMMISSIONS – WHERE DO YOU FIT?
Being an effective leader does not just come with being elected to office; it is a skill learned and honed over time. Participation in boards and commissions is a unique opportunity to learn and grow while being an active voice in government and influencing the decisions that shape your county's constituents' quality of life.
We encourage you to monitor current and upcoming vacancies and take advantage of these opportunities by visiting our Boards & Commissions page.