With the election season ending, many county elected officials are now moving on to new seasons of life – WSAC had the opportunity to interview outgoing members where they shared lessons learned, reflected on the friendships made, and provided inspiring words for future leaders to serve in a greater capacity.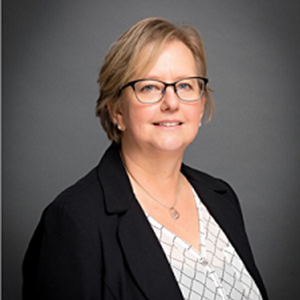 Commissioner Karen Skoog has served for 8 years as a Pend Oreille County Commissioner. She has served on WSAC's Board and Legislative Steering Committee, Washington Counties Insurance Fund (WCIF), NACo's Public Lands Steering Committee, the Northeast Tri-County Health District Board, Aging and Long Term Care Board, and Eastern Washington Council of Governments.
In her words, "My first day [as an elected official] was like riding a bike without brakes down a gravel road. It was rough, and I just felt out of control." She believes one of the biggest challenges she has faced in her role is "finding balance between the county entity, the employees, and the citizens we serve. Those are often conflicting needs, and sometimes that affects the people. The citizens we serve  are the ones that weigh the most."
To find that balance, she holds to the mantra, "Don't respond in kind, respond in kindness." She believes her successes are due in part to her thick skin, conscientious of treating others with respect and focusing on collaboration. "When you're too far out in your own viewpoint, you can't collaborate," she says.
She became involved with the WSAC Board when WSAC Executive Director Eric Johnson asked her after attending County Leadership Institute training in Washington D.C. "As a subdivision of the state, it's important to be involved in the legislative process at the state and federal level. Sometimes it's just finding the right questions to ask and then looking for solutions." She reflects that she developed a deep respect for her fellow members on the Legislative Steering Committee and appreciated the strong sense of camaraderie. She has taken that experience with her and has worked hard to develop that same sense of camaraderie in her own community.
Commissioner Skoog was active in NACo's Public Lands Steering Committee, where she could influence and improve existing policies.  Commissioner Skoog encourages others, "Being actively involved with boards and commissions is a valuable way to build new relationships and discover new ideas; if you don't know a lot, this is a great place to learn! You need to surround yourself with people from outside your county who will listen to you and teach you, then balance that with your local community values."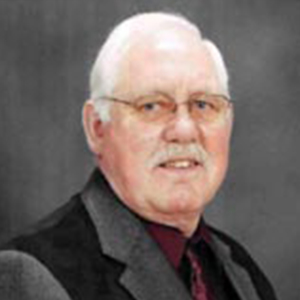 Commissioner Bob Koch has served as a Franklin County Commissioner for four terms spanning 16 years. He has served on the WSAC Board and Legislative Steering Committee, NACo Board, Transportation Improvement Board, County Road Administration Board, Building Code Council, and E911 Board.
Commissioner Koch first ran for county commissioner at the urging of a friend after an explosion at his auto-repair shop left him with burns on the majority of his body and a loss of use of his hands. Reflecting on his time in office, he says, "when I got here from being a small business owner, I had a hard time adding three zeros to everything for budgets. Only one commissioner even had a computer, but he never turned it on – that's been one of the largest changes in these years."
Commissioner Koch inherited board assignments with the role and currently sits on nearly 20 boards and committees. He believes it is a valuable way to expand a person's horizons and connections. "Serving on a particular board or commission can open your eyes to many new resources and services your community can take advantage of," he says.
For those considering joining, Koch says, "it's important to pick something you are interested in, not just because it looks good on paper, but because you'll want to enjoy it." For example, he chose to serve on the Transportation Improvement Board early on because he is a former volunteer firefighter who already had an interest in land use.
When new commissioners join, he says, "I try to help make the smoothest transition possible and get them established, so they are comfortable. I'd hate to see 2-3 commissioners change at the same time because we would lose a lot of valuable history." His approach spans partisan lines; in his words, "it's not a republican or democrat thing, it's about your constituents."
Looking back, Commissioner Koch feels his largest accomplishments have been successfully building a road while working with the Bureau of Land Management, improving the county website, managing a courthouse rebuilding project, and building a new jail.
BOARDS & COMMISSIONS – WHERE DO YOU FIT?
Being an effective leader does not just come with being elected to office; it is a skill learned and honed over time. Participation in boards and commissions is a unique opportunity to learn and grow while being an active voice in government and influencing the decisions that shape your county's constituents' quality of life.
We encourage you to monitor current and upcoming vacancies and take advantage of these opportunities by visiting our Boards & Commissions page.