Partnering with county associations dedicated to supporting county professionals.
ABOUT WSALPHO
About: WSALPHO is a 501c3 private non-profit corporation that brings together the leadership of local health departments. WSALPHO creates a constructive and collegial environment needed to advance the broad interests of public health.
WSALPHO's Website
Read More
The Mission of WSALPHO is to bring together the leadership of local public health departments and districts to encourage improvement in the quality, capacity, and leadership of local public health jurisdictions (LHJ) to provide a more effective, efficient and consistency public health infrastructure throughout the state. Unlike the Washington State Public Health Association, WSALPHO is not an advocacy organization.
Core Activities:
Educate and inform policy makers of the core public health functions and impact at local, state, and when appropriate, federal levels. 

Advise the Washington State Department of Health and other governmental agencies regarding public health issues in the state. 

Participate with other entities to advance public health in the state.

Contribute to the ongoing development and implementation of the Public Health Improvement Partnership (PHIP). 
David Windom
President
Director
Mason County Public Health
Theresa Adkinson
President-Elect
Administrator
Grant County Health District
Astrid Newell
Vice President
Community Health Manager
Whatcom County Health Department
Chris Bishoff
Past President
Environmental Health Manager
Cowlitz County Health & Human Services
Staff Contact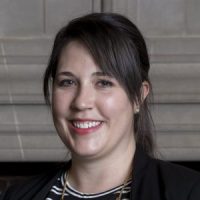 Managing Director, Washington State Association of Local Public Health
(360) 489-3011
jbodden@wsac.org