As we remain at home during the rollout of the vaccines around the state, many find that the extra time on hand has allowed them to explore new hobbies and continue their education. As members of the Washington State Association of Counties (WSAC) and National Association of Counties (NACo), there are opportunities to help you grow professionally.
NACo High Performance Leadership Academy
A 12-week High Performance Leadership Academy (HPLA) for staff and elected who currently holds or will soon hold leadership positions. According to Luke Afeman, Senior Director of Enrollment for the Academy, "it's designed for people who are managing or will be managing people, as it deals with leadership principles …and is based on General Colin Powell's rules of leadership." Aside from asynchronous, self-directed learning throughout the week, HPLA is led in partnership with Fortune 1000 executives, public sector leaders, world-renowned academics, and thought leaders. It integrates 50-70 peers into a cohort broken down further into 8-12 person small groups for weekly discussions and phone calls and requires a 4-5 hours per week commitment. NACo also offers a Cyber Security training program for leadership.
"There's already leadership development out there, but we do it really well and help to fill that need for counties."- Luke Afeman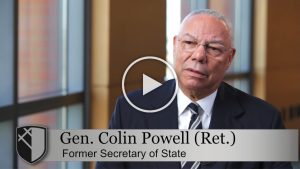 Find out more and join NACo's HPLA at NACo.org/Skills
Why now?
As technology and communication styles change, so must leadership. Even those who have been in leadership roles for years will still benefit from continued education through HPLA. As the adage goes, there's never a time like the present to start. While a leader may find themselves even busier during the pandemic, it also means that this may be the perfect time to work on honing your leadership skills as you guide your organization through often uncomfortable and stressful changes. Taking advantage of NACo's online education opportunities will offer flexibility when pursuing this new venture in these unusual times of leadership.